Welcome to our bistro lounge
Faites le tour du monde avec notre cuisine d'ailleurs
Cooked
Elsewhere

Homemade burgers
Discover our homemade burgers made by our chef
Our
Burgers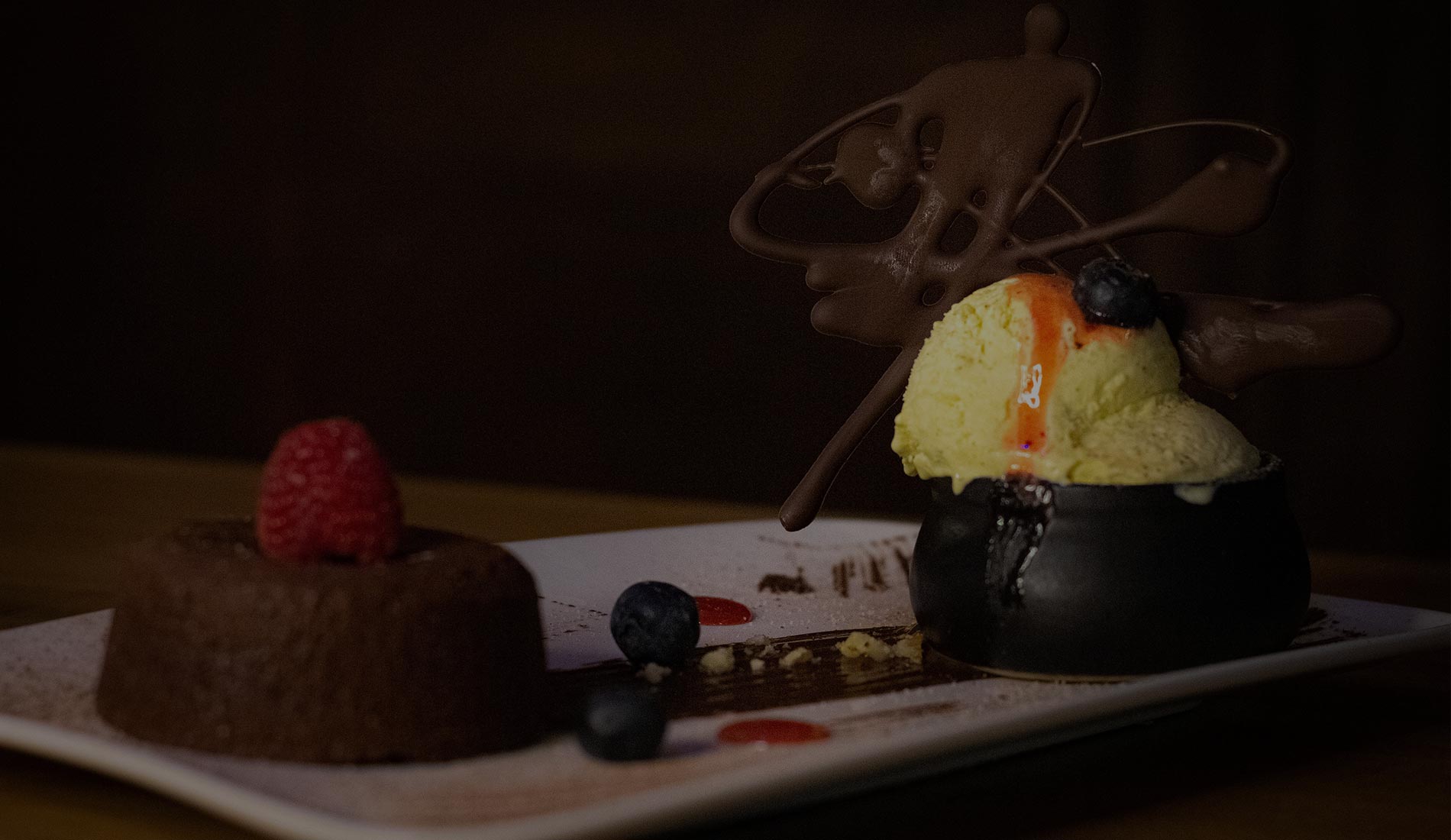 Our delicacies
Discover our gourmet desserts
Our
Desserts
Our history
THE SAINT JAMES
Welcome to our restaurant and lounge bar "Le Saint James" in Bergerac in the Dordogne. Discover the history of Meriem & Bujar, lovers of gastronomy.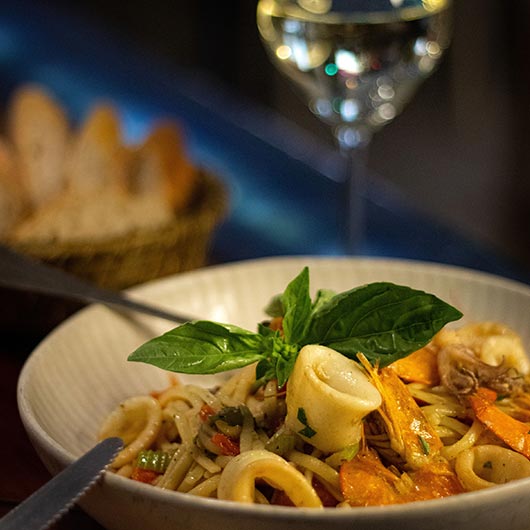 Good, very friendly bistro ! The boss is welcoming and warm. The menu is varied with a nice selection of local wines. I recommend !
The reception is perfect. The pasta dishes and meats are very good. The place is nice. Well done !
Very friendly staff, top tapas and dessert especially the Milkshake ! I recommend if you want to have a great evening !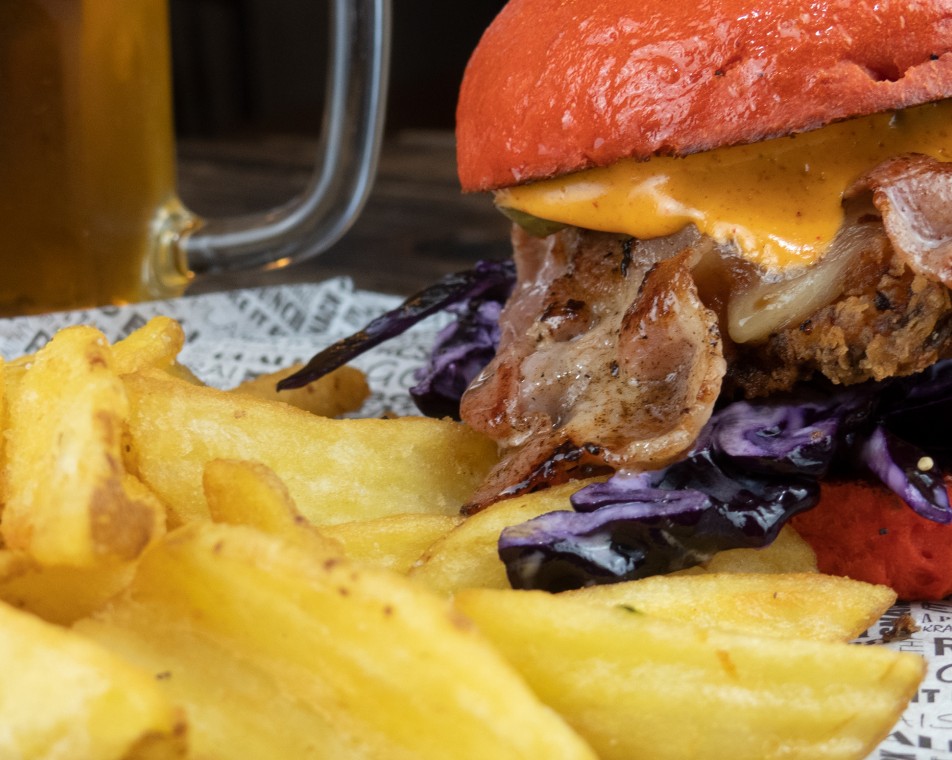 Our signature dishes
Our favorites
Sauce tomate & Fromage fondu - Guacamole et Fromage Blanc
Saumon, Avocat, Roquette, Orange, Mangue, Menthe, Sauce Yaourt Grec, Huile Olive et Pain Pita
Laitue, Tenders de poulet, Croûtons, Oeufs, Lardons et Grana Padano
Boeuf Français, Cheddar, Oignons Caramélisés, Magret séché, Salade, Sauce Chipotle
Boeuf Français, Gorgonzola, bacon croustillant, Salade, bacon, tomate, oignons frits, sauce aïoli & Frites
Bubble Waffle, Saumon, Mangue, Avocat, Oignons Rouges, Courgette, Sauce Yaourt Grec & Aneth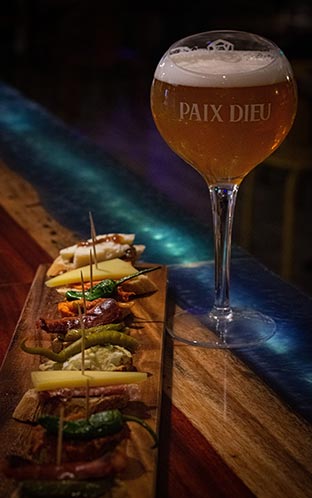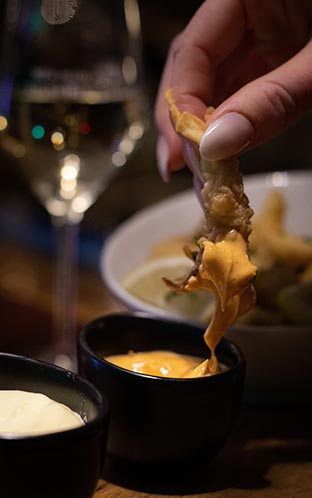 Our interior
LOUNGE ATMOSPHERE
Venez passer un bon moment dans une ambiance lounge, confort et détente. Vous souhaitez déguster de bon vins ou savourez de délicieux plats ? Le Saint James vous attend !